The holidayhouses of hotel du lac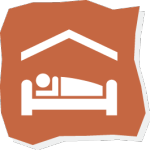 Vous souhaitez séjourner plus que quelques jours dans notre région pour en découvrir tous les secrets et profiter des nombreuses activités aux environs de Crozant.
Vous préférez être plus autonomes.
Nous vous proposons des séjours à la semaine dans des maisons creusoises entièrement rénovées.
A La Chapelle Baloüe, petit bourg tranquille situé à 8 km de Crozant. Tout près également des bords de la Sédelle et du Lac d'Eguzon.
GITE Chez CLEMENCE
10, rue de La Fontaine
23160 LA CHAPELLE BALOUE
Pour 2 personnes
Tarif: entre 320 / semaine.
DISPONIBLE A PARTIR D'AVRIL 2018
GITE du four à pain
8, rue de la fontaine
23160 LA CHAPELLE BALOUE
Pour 6 personnes
Tarif: .